Clever Apartment Design Proves It's Possible to Live Big in the City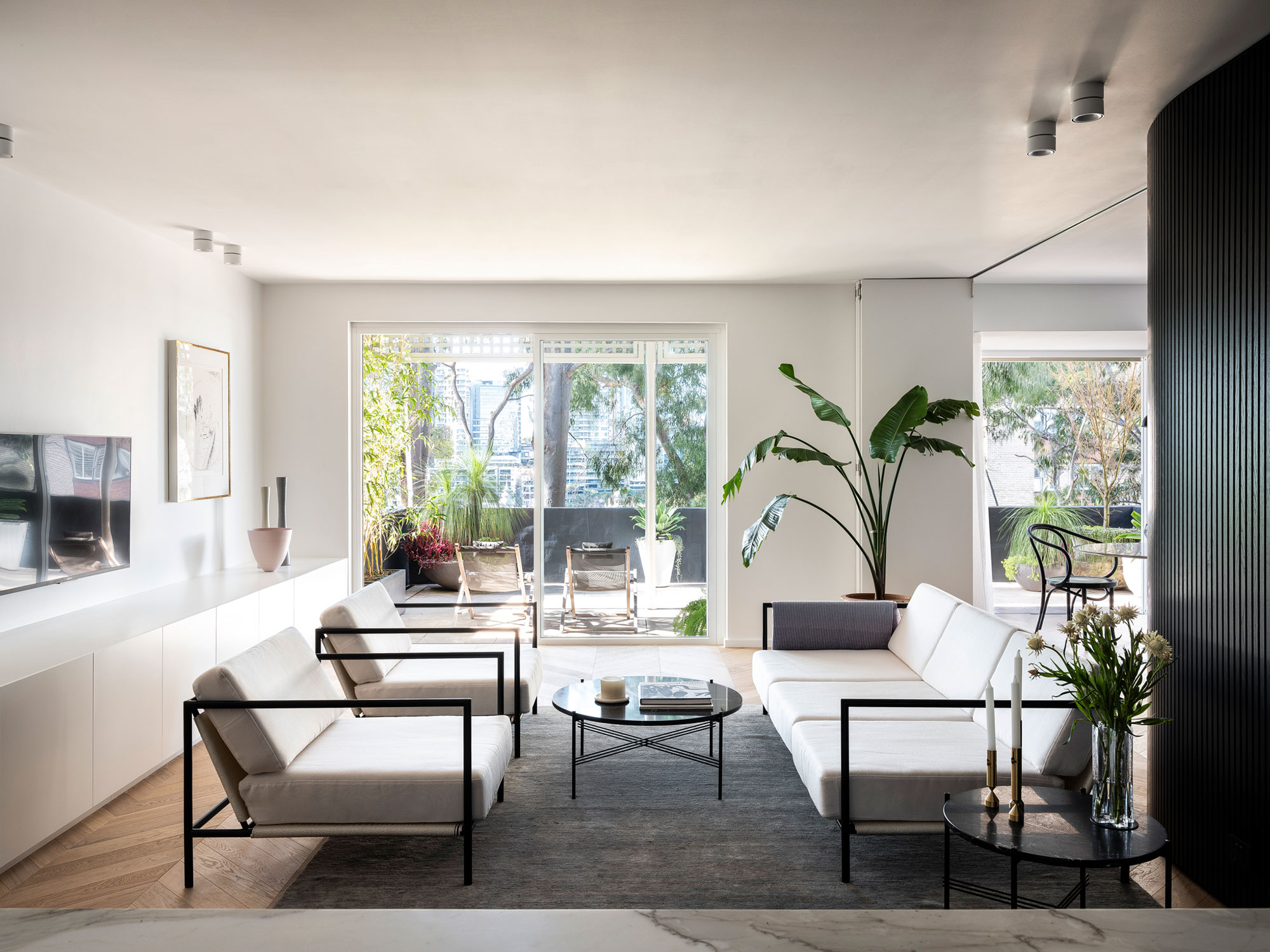 For Sydney architect Brad Swartz, creating versatile, fit-for-purpose homes is the cornerstone of his craft.
And it was his speciality in working with small areas that landed him the task of repurposing a two-bedroom apartment in McMahons Point, known as the Crescent Apartment, into a more functional, luxury abode.
"Going against the grain, the client's brief was to increase the living space through the removal of the second bedroom, while still having a space for guests," Mr Swartz said.
"However, connecting the bedroom to the living space wasn't as simple as removing a wall, which just resulted in an awkward, disconnected plan."
---
Using…